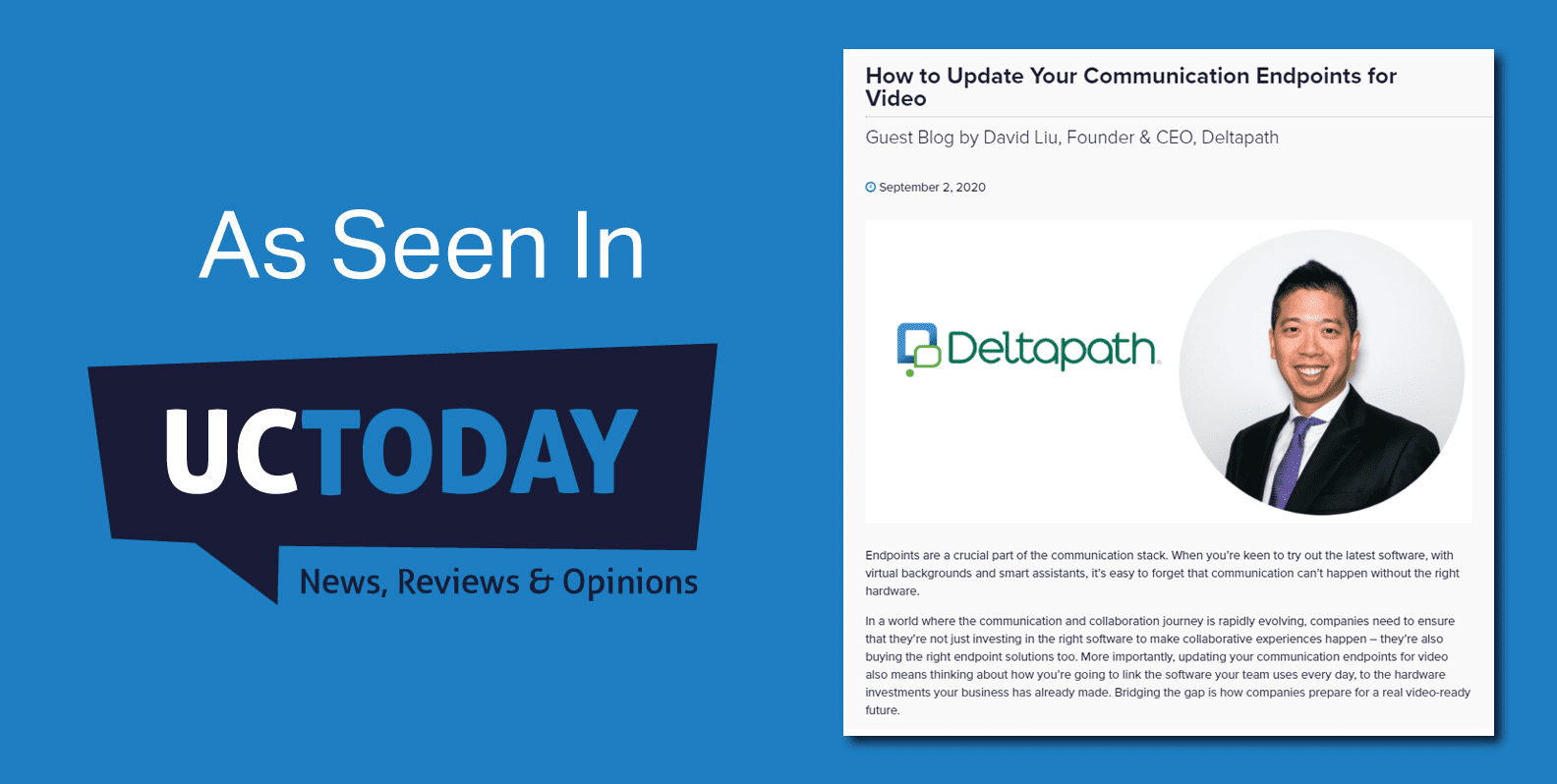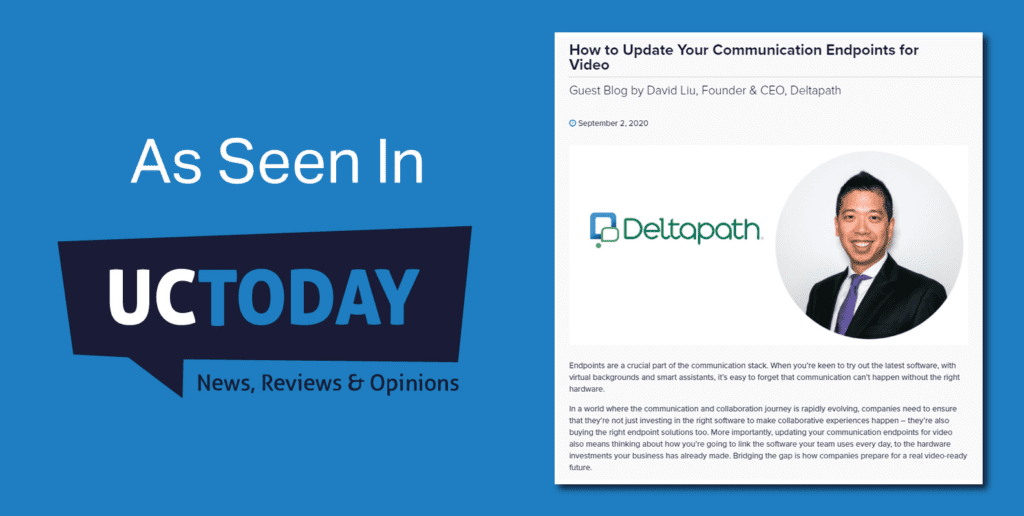 Endpoints are a crucial part of the communication stack. When you're keen to try out the latest software, with virtual backgrounds and smart assistants, it's easy to forget that communication can't happen without the right hardware.
In a world where the communication and collaboration journey is rapidly evolving, companies need to ensure that they're not just investing in the right software to make collaborative experiences happen – they're also buying the right endpoint solutions too. More importantly, updating your communication endpoints for video also means thinking about how you're going to link the software your team uses every day, to the hardware investments your business has already made. Bridging the gap is how companies prepare for a real video-ready future.
Embracing the Video-First Culture
One of the biggest trends in the current communication landscape is the growing demand for video. Conferencing marketing is predicted to reach a value of $11.56 billion by 2027, with more companies opting to use video all the time.
To address the growing need for immersive collaborative experiences in 2020, some leading providers began announcing that companies could access their technology for free, boosting adoption rates around the world.
For instance, Google Meet is free to access at the time of writing this article. Unfortunately, while accessing technology for free addresses one barrier to entry, there are other roadblocks that need to be addressed too. Google Meet doesn't support open-standard video conferencing endpoints from vendors like Cisco and Poly. That means if you don't have pre-approved hardware in place, your journey to video is instantly put on hold.
How do you ensure that your teams have the right microphones, conferencing equipment, and webcams to stay connected at a distance? More importantly, how do you avoid replacing the technology your team already relies on?
Connecting the Dots in the New Communication World
As the necessity for remote work and video collaboration continues, both the hardware and the software that companies need to thrive already exists on the market. Unfortunately, business leaders also need to find the link that connects those two worlds.
To prepare for the switch to video, teams need all of the right endpoint equipment already established, either in the traditional workplace, or their home office. Unfortunately, it's rarely possible for teams to use any phone or webcam to dial into a video meeting. The key to success at a time when video conferencing software providers aren't always device agnostic is the right middle-man. Companies need to ensure that they're thinking about more than just webcams and phones – they need to consider connectors too.
A cloud bridge can help to bypass some of the gaps in the journey to the new video collaboration landscape, by ensuring that team members can connect various platforms, and link up the hardware systems that they're already using. With connectors, companies keen to evolve at an agile pace can protect their initial investment by enabling their existing SIP and H.323 endpoints to call into popular services like Google Meet and Microsoft Teams.
One simple piece of technology is all it takes to bring the often fragmented areas of hardware and software together in a new era of communication.
The Future of Video Communication
The rising demand for video in the workplace is providing business leaders with new ways to strengthen connections between team members and accomplish new goals.
Unfortunately, equipping your team members with your existing hardware, and a new software solution for collaboration, might not be the way forward. As we look towards the future of video, there are countless trends on the horizon that can change the way we communicate, such as:
Augmented and virtual reality: Updated camera technology with facial recognition and intelligent algorithms can create unique digital experiences for the modern employee. If you have the right headsets in place, you could create a landscape where your team members can communicate in digital spaces just as smoothly as they would connect face-to-face
Voice recognition: Voice recognition technology in the microphone and headset endpoints means that business users can communicate with machines like never before. Virtual assistants can make notes on behalf of a team member with nothing but a verbal direction. Additionally, team members can use the same technology to schedule new meetings with team members, track down important information, and more. Some companies are experimenting with voice recognition tools that can provide instant transcription and translation
Artificial intelligence: Artificial intelligence built into the video collaboration landscape means that businesses can collect valuable information about how their team members communicate. An end-to-end view of the conversations that employees have makes it easier for companies to support their team members in increasing productivity and efficiency. AI can also help with mapping the customer journey
However, as exciting as all of these new opportunities might be, they're impossible to access without the right foundations in place. Business leaders need to ensure that whatever the future might hold in communication, they have the right system in place to keep all of their technology connected.
Make the Most of Your Endpoints
No matter the size of your business, or the industry that you operate in, it's safe to say that the communication landscape is changing. Unfortunately, before you can become a part of the evolution, you need to open your business up to the future. This means not only investing in the right software but ensuring you have the systems in place to continue using the high-performing endpoints in your communication stack.
A connector that links your existing communication technology with the future of collaboration and customer experience is the key to preparing for the next stage of the communication landscape. Being ready for what's to come doesn't have to mean re-designing your entire communication experience from the ground up. You can continue to access the tools that your employees already know and love while opening the door to future technology too.