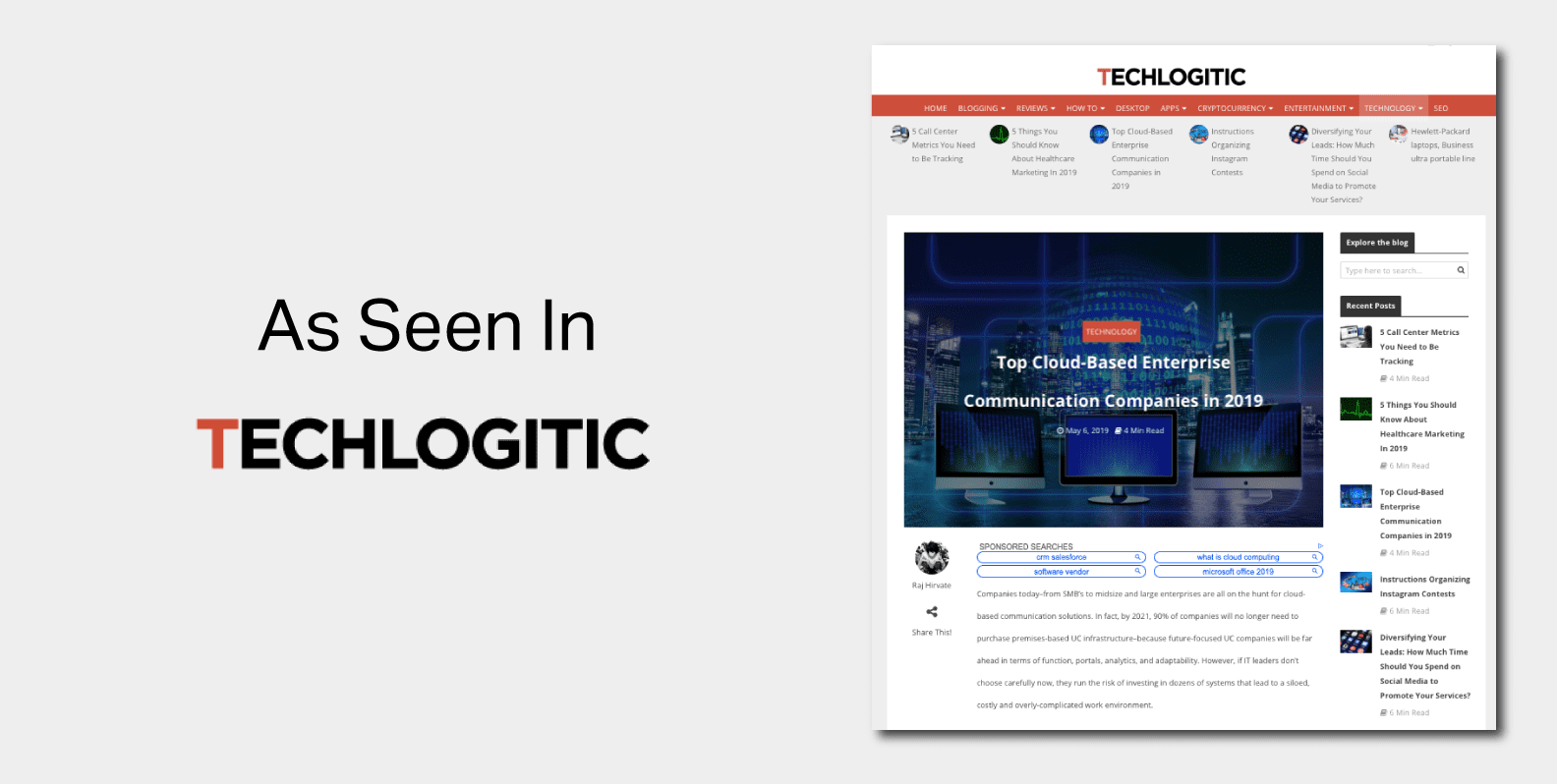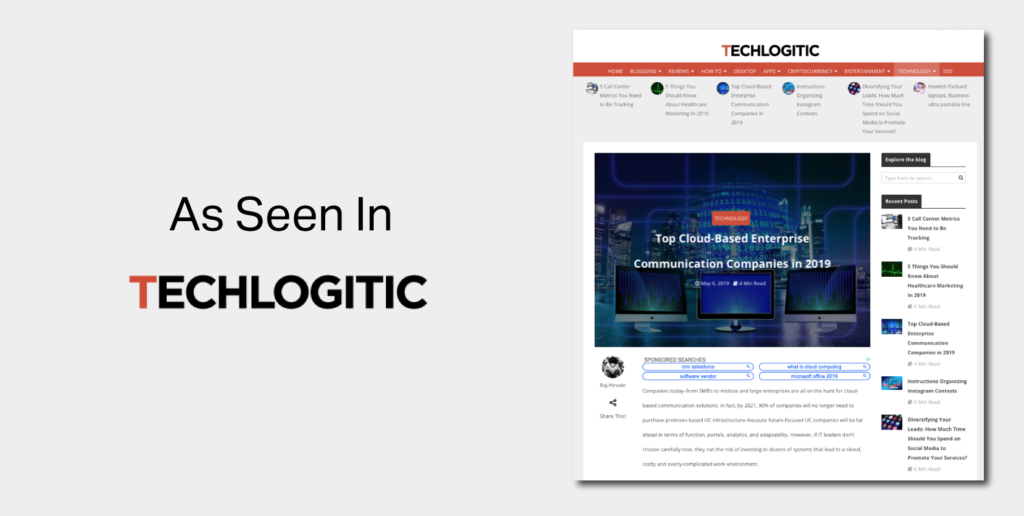 Companies today–from SMB's to midsize and large enterprises are all on the hunt for cloud-based communication solutions. In fact, by 2021, 90% of companies will no longer need to purchase premises-based UC infrastructure–because future-focused UC companies will be far ahead in terms of function, portals, analytics, and adaptability. However, if IT leaders don't choose carefully now, they run the risk of investing in dozens of systems that lead to a siloed, costly and overly-complicated work environment.
With the UC market making a fundamental shift from premises-based UC to cloud we looked for solutions that support the same function as its premises-based counterparts. This includes IT administration portals, usage dashboards, network performance portals, and onboarding tools. The reason being is that these tools are particularly useful in identifying and remedying service quality issues and enhancing the overall user experience of enterprise customers.
When evaluating the following companies, we looked at ease of adoption, interoperability and a wide range of features.
3. Deltapath
Deltapath is a privately-held global UCaaS solution that offers a seamless communication platform allowing customers to migrate into the future with its current network without costly equipment upgrades. Most notably Deltapath was the chosen partner for Dolby Voice, a move the company made earlier in the year when entering the UC space. Deltapath is well-positioned to service both SMB's and large enterprises of over 5,000 employees, particularly those seeking integrated contact center as a service (CCaaS). The company's contact center Cinch enables incoming calls to be matched with customer data which provides a quick and personalized response to support calls. They also feature a graphical web-based interface that provides flexibility and easy maintenance of the system. However, the company lacks Enterprise brand recognition but with its recent partnership with Dolby that likely change.