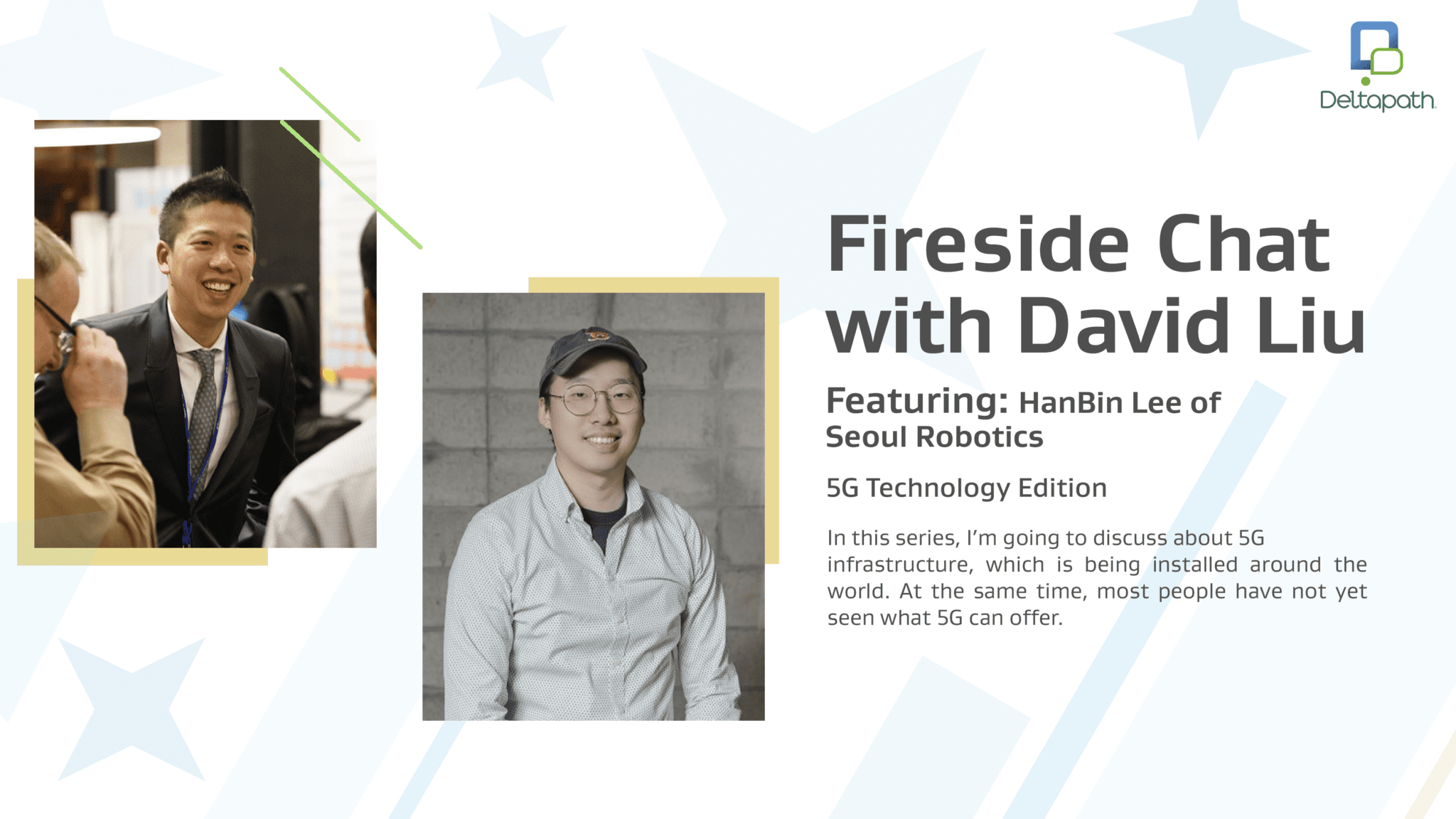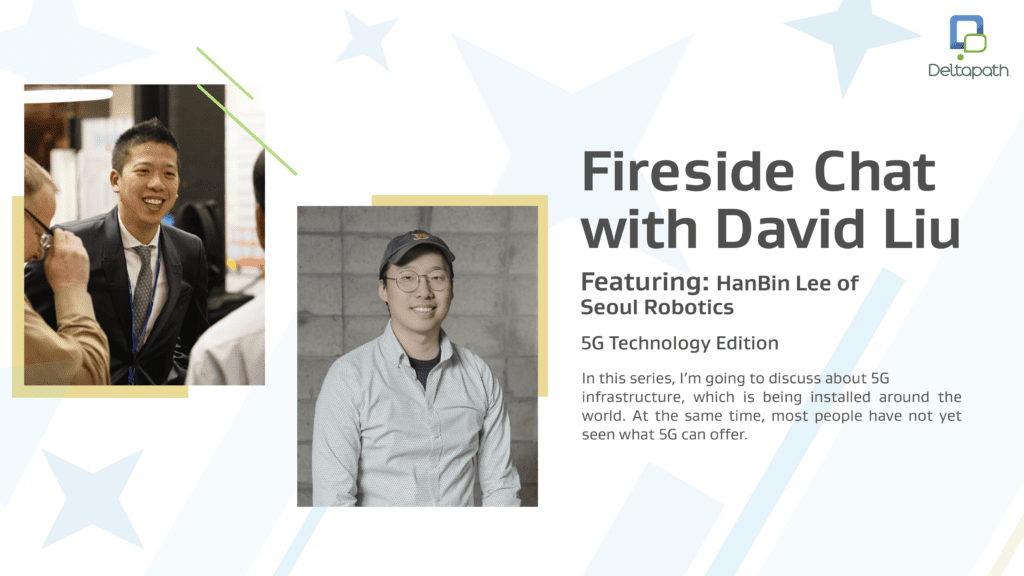 I think 5G will be incredibly impactful for logistics and manufacturing. Imagine being able to control machinery from a completely different continent or move a vehicle across a warehouse floor without requiring a driver. Thanks to 5G, both of these scenarios will be possible, and there are actually companies that are already piloting this type of technology. As it becomes more developed and affordable, I anticipate that we will see more companies leveraging this technology.
---
5G infrastructure is being installed around the world. At the same time, most people have not yet seen what 5G can offer. What exactly is 5G? How will it improve our lives? What are the concerns that need to be addressed before it is widely adopted?
In our series, called, How 5G Technology May Improve and Impact Our Lives, we are talking to tech and telecom leaders who can share how 5G can impact and enhance our lives.
As a part of this series, I had the pleasure of interviewing HanBin Lee.
HanBin Lee is the CEO and Co-Founder of Seoul Robotics, where he oversees the company's work developing vision software for 3D sensors, including LiDAR. HanBin started Seoul Robotics from a small office in Seoul, South Korea, in 2017, and since then has brought the company to the world stage, cultivating partnerships with a variety of many global customers, including BMW, Mercedes-Benz, Volvo, and Qualcomm.
---
Thank you so much for joining us in this interview series! Before we dive in, our readers would love to "get to know you" a bit better. Can you tell us a bit about your 'backstory' and how you got started?
I'm currently the CEO of Seoul Robotics, a 3D computer vision company, and I got my start in college at Penn State. I was briefly exposed to computational fluid dynamics, which essentially simulates moving 3D point clouds in Linux. After college, I served in the Korean military for two years as a tank engineer, and that is where I was exposed to LiDAR for the first time. I left the military with a firm grasp of Machine Learning and AI, but I wanted to learn more so I began taking online classes through Udacity. It was inspiring being a part of the online community, and it was where I met my Seoul Robotics co-founders.
Can you share the most interesting story that happened to you since you began your career?
Honestly, the most interesting story is when we founded Seoul Robotics! Each of us, soon to be co-founders, has a background in 3D data processing, which led us to decide to team up for a competition where we had to develop a software system for self-driving cars. We challenged ourselves to see what we could accomplish if we relied on data only from LiDAR sensors, rather than a combination of camera sensors (which was unheard of at the time). We ended up coming in 10th place out of more than 2,000 teams!
We didn't go into the competition with the plan to create a company, but given how successful we were in this competition, we realized we could have a viable product. We decided to give it a shot and create Seoul Robotics remotely — I actually didn't meet my fellow co-founders in-person until a year after our founding! Our goal was to see if we could find customers and investors. Nearly four years later, I'm happy to report that we have a number of investors, offices in South Korea, Germany, and the US, and clients across a range of industries.
Can you please give us your favorite "Life Lesson Quote"? Can you share how that was relevant to you in your life?
I often say, "Showing up is half the work." Even if you don't feel confident with something, you will always miss the shot you don't take. Today our product offerings are much more robust than they were four years ago, but we would have never gotten to the place we are at now if we didn't decide to take the chance and create that initial software; you need some sort of baseline to build upon. You don't have to be perfect every time, but you should be consistent and not give up.
None of us are able to achieve success without some help along the way. Is there a particular person who you are grateful towards who helped get you to where you are? Can you share a story about that?
It would have to be my parents on an individual level, but I feel like everybody thanks their parents! Besides them, I am very grateful not for a particular individual, but for a country: South Korea. I am very fortunate that when we were starting our company, South Korea had decided to dedicate significant resources to creating a breeding ground for tech startups within our country.
They provided us with so much support that was immensely helpful for getting our company off the ground — it's part of the reason we even decided to put the word "Seoul" in our company name! In addition to providing loans and capital, they also connected us with lots of projects. They let us trial our technology in their infrastructure, which ultimately helped us create a stronger product.
You are a successful business leader. Which three character traits do you think were most instrumental to your success? Can you please share a story or example for each?
First, I would say be willing to take risks. Definitely weigh the risk with the rewards and be aware of your best and worst case scenarios. However, when you're a young company, you don't have a lot to lose, and you have a lot more chances to succeed if you are willing to be bold. Seoul Robotics would not be what we are today if we only played it safe. As a company, we are more calculated with the risks we take now — we need to know that the reward significantly outweighs the risk — but for an early company, be open to taking chances.
Second, be swift. If you spend your whole life contemplating a decision, you'll never accomplish anything. Be calculated and thoughtful, but move quickly to make the most of your time. Lastly, ensure that your employees are happy and have a strong corporate culture. I served in the Korean Military before founding Seoul Robotics, and while it taught me a lot, I also learned what not to do when building a company culture. Ultimately, if your employees are happy and enjoy working with you, your company will be more successful.
Are you working on any new or exciting projects? How do you think that will help people?
We have a number of exciting projects in the works. One of the interesting things about 3D perception software is that it is applicable to multiple industries. Currently, we have projects in the smart cities, retail, logistics, and security spaces.
I think one of our most exciting projects, though, is autonomy through infrastructure (ATI). Essentially, ATI requires placing 3D sensors on infrastructure like stop lights, overpasses, and bridges, rather than on vehicles themselves. These sensors then connect to vehicles through the 4/5G systems that come standard today, and they "speak" to thevehicle and provide instructions to the car that makes it autonomous. As we start to have more vehicles equipped with 5G, we can better enable smart cities and autonomy without putting 3D sensors on a vehicle! That both lowers the price of autonomy because you do not need to purchase as many sensors, but it also means we'll achieve autonomy more quickly because we don't have to wait for LiDAR to become cheap enough to equip every vehicle.
We are also working on Level 5 control towers, which essentially would enable ATI through 5G. This control tower would communicate with multiple systems at once and solve for first and last mile autonomy in designated areas — essentially, moving products from a warehouse to a shipping hub and then from that hub directly to customers. We already have projects of this type deployed in Munich and Tennessee, and soon will be deploying one of these towers in Michigan.
These sorts of systems have a range of benefits for cities that will improve the lives of everyday people. As one example, if you use this ATI technology in an intersection, that can enable vehicles to see far beyond corners to reduce accident rates. You will also have more efficient traffic light control because the system can understand every physical object nearby, such as pedestrians. This ultimately will reduce the amount of time cars spend in intersections. If you couldn't tell, I am personally very excited about ATI and think it has tremendous potential to change both the future of autonomy and create safer and more efficient systems.
Ok wonderful. Let's now shift to the main focus of our interview. Like 4G, 5G has many different facets, and I'm sure many will approach this question differently. But for the benefit of our readers can you explain to us what 5G is? How is 5G different from its predecessor 4G?
Sure, 5G stands for fifth generation, and it's the most advanced wireless cellular technology currently deployed. The biggest difference between 5G and 4G is that 5G has a super low latency, and so it is significantly faster. The sheer speed enables highly complex projects that rely on 5G, like autonomy through infrastructure, to be more efficient and impactful.
Can you share three or four ways that 5G might improve our lives? If you can please share an example, for each.
Yes, definitely. I think a big area that I already talked about is autonomy through infrastructure. As another example of how this will improve our lives, imagine going to a shopping mall and never having to waste time trying to find a parking spot. Eventually, we could get to a point where a parking structure will autonomously park your car for you. More broadly, autonomous vehicles will definitely improve our lives once they become commercially available, and 5G will be crucial to ensuring that these vehicles can communicate with their surroundings.
Lastly, I think 5G will be incredibly impactful for logistics and manufacturing. Imagine being able to control machinery from a completely different continent or move a vehicle across a warehouse floor without requiring a driver. Thanks to 5G, both of these scenarios will be possible, and there are actually companies that are already piloting this type of technology. As it becomes more developed and affordable, I anticipate that we will see more companies leveraging this technology.
Keeping "Black Mirror" in mind, can you see any potential drawbacks about this 5G technology that people should think more deeply about?
Taking a step back, I do believe that a lot of concerns around 5G come from misinformation or a misunderstanding about what 5G is and does. That said, I think one potential justified concern is the tracking capabilities 5G enables. As one positive example of this, during the COVID pandemic, the Korean government used these capabilities to track Koreans. This allowed them to do better contact tracing, ensure people were getting tested or did not violate quarantine requirements. This is a positive example of how to use this technology because it significantly reduced the spread of COVID, but if applied to other scenarios, it could have negative ramifications.
Some have raised the question that 5G might widen the digital divide and leave poor people or marginalized people behind. From your perspective, what can be done to address and correct this concern?
This is a very good question, and unfortunately is a problem that would be true, whether it's 4G or 5G. Access to the Internet will continue to divide the distribution of wealth and resources in an unbalanced way. I think one key solution is to expand broadband infrastructure. Think about 3G: a decade ago, we didn't have cell signal in many places, but now it's pretty pervasive. We have a much better signal because we invested in and built out the necessary infrastructure. I think the same thing is true of 5G — if we provide adequate funding to build the infrastructure and make it available to more people, we can better democratize access.
You are a person of great influence. If you could inspire a movement that would bring the most amount of good to the most amount of people, what would that be? You never know what your idea can trigger. 🙂
I often get asked this in Korea, and my answer is less of an idea itself, but rather a concept: go global. Today, there is so much connectivity that the world is smaller than it ever was before. Even if you're a South Korean startup, like me, you can be successful in any market and shouldn't focus domestically. I guess you can say I took the "most amount of people" part literally!
How can our readers further follow your work online?
You can visit the Seoul Robotics website, www.seoulrobotics.org, for more information on who we are and what we do. For in the moment updates, please check out our YouTube, LinkedIn, Medium, and Facebook pages.
Thank you for these fantastic insights. We greatly appreciate the time you spent on this.
---
About The Interviewer: David Liu is the founder and CEO of Deltapath, an award-winning unified communications company that liberates organizations from the barriers of effective communication. Liu is known for his visionary leadership, organic growth strategies, and future-forward technology. Liu is highly committed to achieving a greater purpose with technology. Liu's business insights are regularly featured in Forbes, Entrepreneur Magazine, Tech Crunch, and more.