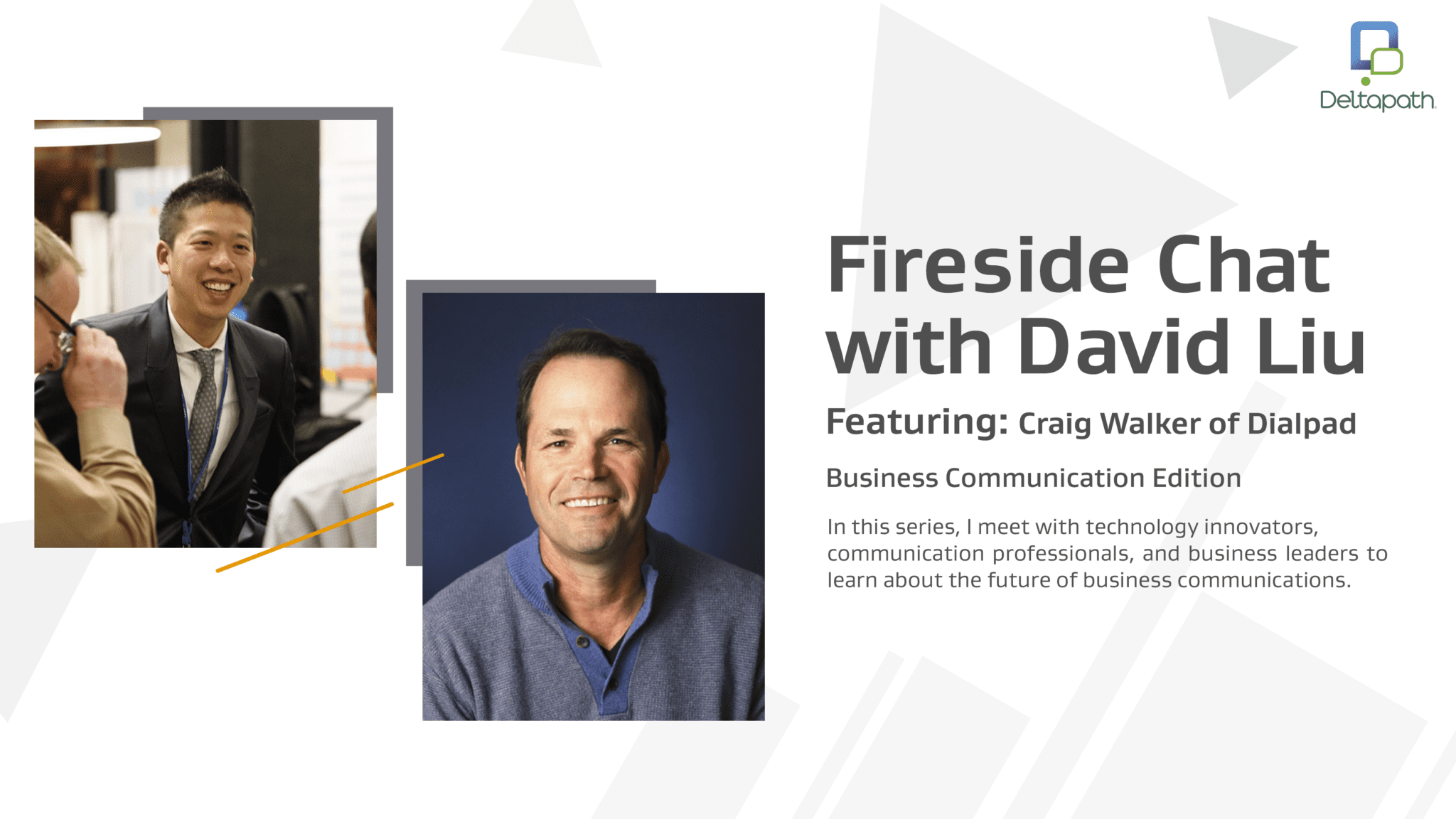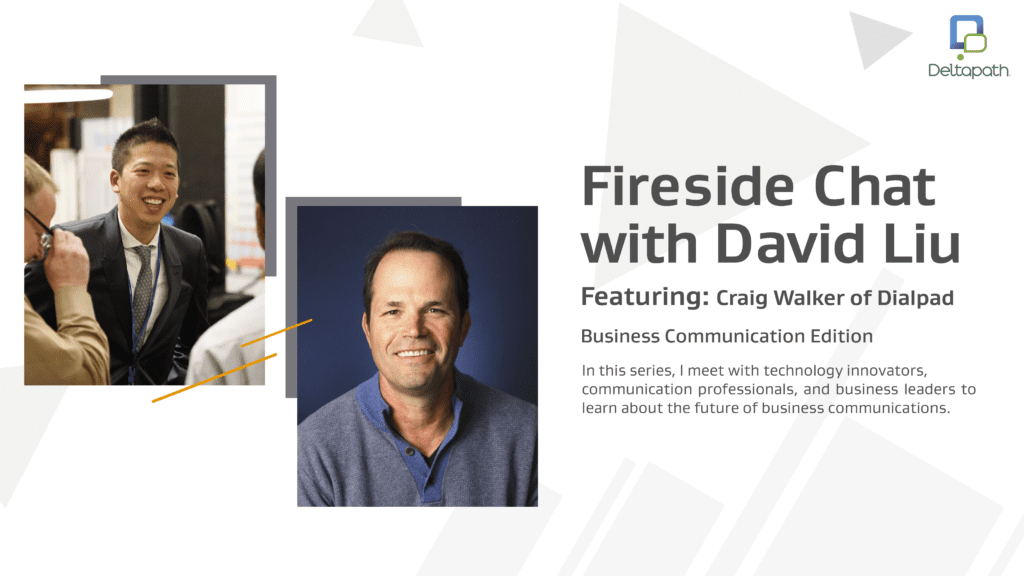 Culture is incredibly important. If you're starting a company, you should have a point of view around the type of company you want to create. I want to have a super hard working, fast, scrappy and smart culture where everybody is motivated to create amazing products and to treat our customers, partners and co-workers really well. Our core value is "do the right thing" and it permeates everything we do. In all of our hiring, promoting, etc., we try to reinforce this and you see it in feedback and from people who've gone through the process. But, you have to stay vigilant about it. If you start letting people into the company who don't share those values, or if you don't promote and reward those values, they will quickly slip away. You need to guard your culture like a hawk.
---
The telephone totally revolutionized the way we could communicate with people all over the world. But then came email and took it to the next level. And then came text messaging. And then came video calls. And so on…What's next? What's just around the corner?
In this interview series, called 'The Future Of Communication Technology' we are interviewing leaders of tech or telecom companies who are helping to develop emerging communication technologies and the next generation of how we communicate and connect with each other.
As a part of this series, I had the pleasure of interviewingCraig Walker.
Craig Walker is CEO and founder of Dialpad, the leading cloud communications platform. Dialpad unlocks the value of voice for AI-powered calling, conferencing, and contact centers. Craig's passion for developing cutting-edge solutions in communications spans his decades-long career. As CEO, he spearheaded the acquisition of internet telephony company, Dialpad Communications, by Yahoo! in 2005. He went on to found GrandCentral Communications in 2006, which was acquired by Google in 2007 and became Google Voice. Prior to his current role, Craig was Google Venture's first entrepreneur-in-residence, where he focused on building the next-generation communications solution for the future of work.
---
Thank you so much for joining us in this interview series! Before we dive in, our readers would love to "get to know you" a bit better. Can you tell us a bit about your 'backstory' and how you got started?
Ironically enough, my first job after graduating from UC Berkeley was going door to door in San Francisco's Financial District selling dictation equipment that helped lawyers record and transcribe their notes. I say ironic because Dialpad provides AI-powered transcription technology, so I've really come full circle.
I eventually started working as an attorney in Silicon Valley focused on venture capital and telecommunications companies. I credit this time as solidifying my interest in not just tech and telecoms, but teaching me the basics of running a company — like the importance of always having accurate information and how to provide excellent service to customers.
Working with tech companies in the Valley helped me realize that I wanted to be on the other side of things — I wanted to be creating and building innovative solutions, not just representing them. In 2001, I became the CEO of a VoIP company called Dialpad Communications (related only by name to my current company) and led it to be acquired by Yahoo! That experience made me want to create my own company from the ground up — and that's what I did. In 2005, I co-founded GrandCentral Communications which was eventually bought by Google and became the foundation for Google Voice. I stayed with Google for a little while and was honored to be the very first entrepreneur-in-residence at Google Ventures. I really enjoyed my time there and I met some of the brightest minds in the industry, including a few who would become co-founders in my next and current company: Dialpad. Here we are ten years later as a leader in business communications with over 700 employees, 70,000 customers and more growth on the horizon.
Can you share the most interesting story that happened to you since you began your career?
There have been a lot of them. The most foundational experience came in 2001 when I was appointed to my first CEO role at Dialpad Communications (again, a different company than the Dialpad, Inc. that I currently run). I had been working at a venture capital firm that had invested in the company in 1999 and by 2001 the "Internet Bubble" had burst. This meant venture-backed companies were in crisis as there was no additional funding on the horizon for virtually any company anytime soon. As such, I had to take what we had in the bank and make it last as long as possible. When I started (Oct. 19, 2001), the company was losing $3M per month, had a ton of debt to vendors, and was quickly running out of cash. The first thing we had to do was cut costs to the bone, but to do so without affecting the service we provided to our users. We made drastic headcount reductions, but that wasn't enough. So I went on a journey of renegotiating every single contract the company had with its service providers and vendors. What I learned in this process is that nobody wants to lose a customer, and I was able to get great concessions from all of our partners. This allowed us to stay alive, rebuild and ultimately continue to pay these vendors for services for the next 4 years. Within four months of taking over, we cut our burn rate from $3M per month to $100K per month and were set up to be able to rebuild the company.
Can you please give us your favorite "Life Lesson Quote"? Can you share how that was relevant to you in your life?
I'm a big history buff, so I'd have to say my favorite quote is from Teddy Roosevelt: "Do what you can with what you have when you can."
When running a startup, you generally never have everything you want. You need more money, more marketing, more sales, more engineers, more research on the market, etc. You always need something (or would like something more). But you can't wait until things are perfect. You have to act and that quote really speaks to that mindset. You need to get in the fight, usually against bigger, better-funded competitors, and you need to be scrappy, smart and react quickly to changing circumstances. There's never a "perfect time" to do anything.
None of us are able to achieve success without some help along the way. Is there a particular person who you are grateful towards who helped get you to where you are? Can you share a story about that?
I was raised by a single mother who has been instrumental in shaping who I am today. It was 1966, there weren't a lot of opportunities for women and there weren't many divorced people. It was a challenge for my mother to support me and my sister while building a career from scratch, especially as her plan had been to be a stay-at-home mom and raise kids. She took multiple odd jobs, went back to school to get a degree in Respiratory Therapy, and ended up having a great career, moving into management, running multiple departments at the hospital, etc. That all came from hard work, common sense, treating people well along the way and doing the right thing. Those have been the most important lessons for me. Things won't always go smoothly or be easy, but if you apply those disciplines, you should come out of it fine.
How have you used your success to bring goodness to the world?
I am a staunch supporter of enabling the disenfranchised to reconnect with society. I currently contribute to causes such as Project Homeless Connect, which my previous company, GrandCentral Communications and I partnered with to provide phone numbers and voicemail boxes to San Franciscans experiencing homelessness, and Miracle Messages, another non-profit dedicated to reconnecting people experiencing homelessness with their loved ones.
Ok wonderful. Let's now shift to the main focus of our interview. Can you tell us about the cutting edge communication tech that you are working on? How do you think that will help people?
Dialpad is the most modern business communication and collaboration platform. Powered by AI and Voice Intelligence (Vi™), we connect teams through voice, video, messages, and online meetings. Built on the cloud and with mobility at our core, Dialpad provides a single platform to communicate anywhere in the world — on any device. For instance, using Dialpad's Call Flip feature, users can switch live calls from their laptop to their smartphone to their tablet and back to their laptop without the caller ever knowing. Dialpad makes online meetings better with high-quality audio and video web conferencing, extensive screen sharing capabilities, and advanced conference call settings.
Dialpad's proprietary, industry-leading Voice Intelligence engine helps improve the value of every call by capturing and analyzing each conversation, tracking sentiment, providing coaching and suggestions to questions — all in real-time. Vi provides teams with the right answer with real-time assist cards that include common objection handling answers, FAQs, or competitor insights. For example, in a call center scenario, if a customer is getting upset, Vi would categorize the call sentiment as negative and automatically alert or route a supervisor to the call with a pre-written script and the customers' full purchase history already loaded.
In addition to receiving real-time coaching, Dialpad users can also track top keyword mentions, customer sentiment over time, and access live and post-call transcriptions that include highlighted moments like "Action Item" or "Question Asked." These transcriptions are automatically available on-demand from a single place — Dialpad Analytics — that also includes call history, call volume, and more.
Our platform gives companies the tools they need to not just survive, but thrive in today's "work from anywhere" economy.
How do you think this might change the world?
There is no question that the pandemic transformed the way we work. Modern businesses, which many employ a fully remote or hybrid workforce, rely on cloud-based collaboration tools such as Microsoft Office 365, G Suite, and Slack. But it's often a two-part process where employees chat on the phone, email, or direct message about a task before switching over to another app to update deadlines or responsibilities. Cloud communications provide businesses with the opportunity to collaborate at the same time they are communicating. This increases the company's ability to be flexible and mobile, working and improving no matter where the team is in the world. Real-time features combine tasks to make it easier to stay organized and make sure everyone is on the same page.
What differentiates Dialpad from other platforms is that we combine all communications needs into one single platform — including cloud calling; video conferencing; AI/Vi-enabled real-time voice transcription, sentiment analysis and action items, speech analytics, and much more. No other vendor is doing that, so we're really revolutionizing the united communications sector and taking efficiencies to a new level.
Keeping "Black Mirror" in mind can you see any potential drawbacks about this technology that people should think more deeply about?
The way many new innovations can be slow to adopt or require an initial level of persuading, the concept of using AI to listen in on conversations may make people skeptical or uncomfortable. Invasion of privacy in the workplace has historically been a topic of debate. However, over the last decade, we've experienced the launch of internet-connected devices by Amazon, Google, Apple and others that can monitor, record and listen to our daily activity. While consumers initially expressed concerns around privacy and security, it wasn't long before we experienced the true benefits of how these devices simplify and assist our everyday lives. Similarly, advanced AI and Voice Intelligence solutions can simplify and enhance our experience at work — from introducing enhanced productivity to improving customer service. Smart home and voice-activated devices paved the way for leveraging voice data to create actionable insights. Still, it's the responsibility of employers to ensure trust and transparency around how they use employee and customer data.
Was there a "tipping point" that led you to this breakthrough? Can you tell us that story?
Just as many technologies have advanced over time, rather than a specific tipping point, I think there's been acceptance of using AI over time, and we'll continue to see more acceptance as it becomes a key part of our daily lives. Right now, AI is being used in so many scenarios, from organizing our photos online, to how we are being marketed to, and so it's now only a matter of time that we'll see voice data, a largely untapped data set, come to life through AI and Vi.
This became obvious to me in May 2018. There were a number of startups beginning to do AI on phone calls and they all wanted to meet with us. They wanted to integrate with UberConference to analyze calls since we have a lot of users and a high volume of phone calls and conference calls to analyze. I sat through all the demos, and frankly wasn't super impressed. They all wanted to get a recording of the call once the call was over and would then do their best to sort out who was speaking, what they were saying, and ultimately try to analyze the conversation. I then sat through a demo with the team from TalkIQ, the AI company we ended up acquiring, and I was blown away. TalkIQ didn't want a recording after the call, they actually analyzed the call in real-time. Their demo showed a sales rep qualifying an opportunity and literally checking off the steps of the qualification process as they happened. It also showed real-time coaching and sentiment analysis of the call. That was the tipping point that made me realize we HAD to own that technology as that was what the future of conversations was going to need.
What do you need to lead this technology to widespread adoption?
In September of 2020 we acquired video conferencing company Highfive, which enhanced our team and product portfolio, added video capabilities across the platform and increased the reliability and flexibility for our dispersed teams. Adding Highfive to Dialpad allowed us to expand our offerings and increase our global footprint to reach more channel partners and international customers. Our goal is to continue this momentum. In December of 2020, for example, SoftBank added to our previous $126M Series E funding round through a $10M investment. This marked our fourth year working with SoftBank in Japan. Together, we've helped more than 50,000 users and plan to drive further business growth for Dialpad in Japan and the greater APAC region.
Since Dialpad was founded in 2011, we've grown to over 700 employees across six countries. Growing our team and continued international expansion will lead this technology to widespread adoption. Our Vi currently supports companies in the US and Canada, with beta availability in Australia, New Zealand and the UK — and our goal is to expand that to reach new consumers around the world.
The pandemic has changed so many things about the way we behave. One of them of course, is how we work and how we communicate in our work. How do you think your innovation might be able to address the new needs that have arisen as a result of the pandemic?
The trend towards remote work started long before the pandemic, but COVID-19 ripped the band-aid off and accelerated this inevitable shift. For years, we predicted that the future of work was remote and as such, we were uniquely suited for the rapid transformation that ensued in 2020. During that time, Dialpad signed major deals with Yelp and Twitter in response to the need for remote work communication tools. The ability to provide cloud calling, conferencing and contact center technology in one platform, combined with our proprietary Voice Intelligence, was exactly what a dispersed, remote workforce needed to stay connected. Modern and flexible unified communication platforms play a key role in helping employees meet their needs of collaboration and communication.
For employers, the biggest fight against COVID was being prepared to make a quick transition and transformation. With the help of Dialpad, many companies have been able to do this without losing a day of work. It was critical for us to provide the support we were built for, and we believe we have made a difference among customers, communities and businesses worldwide.
Additionally, the use of voice/audio has risen in popularity among remote and hybrid workforces over the last year. This shift has put a spotlight on the enormous untapped potential that would make our audio conversations actionable. As the last remaining offline data set, voice plays a critical role in today's remote work transformation. Combined with AI, we can boost productivity, glean new valuable insights and transform the modern communications space.
Fantastic. Here is the main question of our interview. What are your "5 Things I Wish Someone Told Me Before I Started" and why? (Please share a story or example for each.)
It's lonely. I didn't realize that it would be lonely as the CEO of a startup. You have people you work very closely with, your trusted team. You have investors and customers. You have your family to support you and you, hopefully, still have some friends from before you became a startup CEO. But it's still incredibly lonely at times. Every tough decision is yours to make and yours to own. You can delegate things, but you own the results. Nobody knows the business as well as you do. Nobody has the inputs that you have, so your brain alone has all of this content and needs to figure out the right answers. It's a huge responsibility and it is a lonely place at times.
You don't have all (or anywhere near all) of the answers. If your startup is growing, each phase is generally something new to you. This is my third startup, and each phase is different, but new regardless. You need to figure it out. We're now in our 11th year, have offices in six countries, over 700 employees, and tremendous customer adoption. I've never run a company at this scale before and every day brings new challenges that I've never faced before. It never ends and it keeps every day exciting and fascinating.
It's an emotional roller coaster. I feel like my startup is my 4th child (I have three other real children ages 22, 20 and 18). I am super protective and passionate about my kids, and my startup. It's amazing how quickly you can go from one end of the emotional spectrum to the other. You can lose a deal to a competitor in the morning and feel like the world is ending, and then win a deal in the afternoon and feel unstoppable. You hear "no" a lot when fundraising, but when you hear a "yes" it's 10x the jolt and gives you so much courage and confidence to push onwards — but it is definitely a rollercoaster.
Culture is incredibly important. If you're starting a company, you should have a point of view around the type of company you want to create. I want to have a super hard working, fast, scrappy and smart culture where everybody is motivated to create amazing products and to treat our customers, partners and co-workers really well. Our core value is "do the right thing" and it permeates everything we do. In all of our hiring, promoting, etc., we try to reinforce this and you see it in feedback and from people who've gone through the process. But, you have to stay vigilant about it. If you start letting people into the company who don't share those values, or if you don't promote and reward those values, they will quickly slip away. You need to guard your culture like a hawk.
There's nothing like it in the world. Once I ran my first startup, I knew that I'd never be happy doing anything else again. The freedom of creativity, the ability to choose which problems I wanted to tackle and who to tackle those problems with — to me, those are the greatest things in business. I've been at big companies including Yahoo! and Google, but even though they were some of the greatest companies of all time, they didn't compare to running my own business. It's amazing.
You are a person of great influence. If you could inspire a movement that would bring the most amount of good to the most amount of people, what would that be? You never know what your idea can trigger. 🙂
I'd inspire a movement of no more post-conference call notes and action items! No really, there are tools like Dialpad's Vi that can help us streamline the way we work and operate and so I'd love to see every office worker benefit from more efficiency and time to do truly impactful work.
How can our readers further follow your work online?
They can follow both me and Dialpad on Twitter as well as check out our website, Dialpad.com.
Thank you so much for the time you spent doing this interview. This was very inspirational, and we wish you continued success.
---
About The Interviewer: David Liu is the founder and CEO of Deltapath, an award-winning unified communications company that liberates organizations from the barriers of effective communication. Liu is known for his visionary leadership, organic growth strategies, and future-forward technology. Liu is highly committed to achieving a greater purpose with technology. Liu's business insights are regularly featured in Forbes, Entrepreneur Magazine, Tech Crunch, and more.