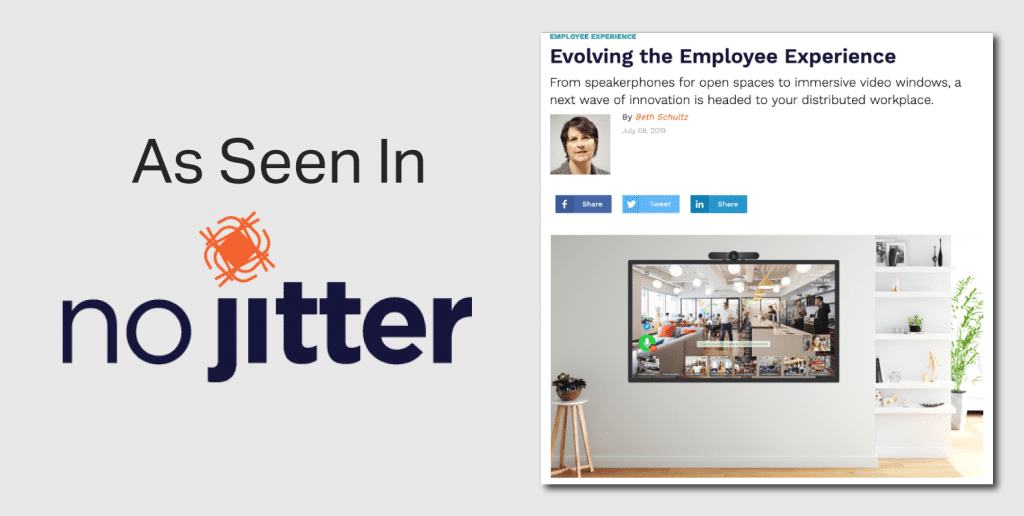 Now we're seeing a next wave of innovation aimed at improving the meeting experience for employees outside the office.
Background Noise Be Gone
On the audio side, for example, I recently wrote about the speakerphone Yamaha Unified Communications is developing for masking background noise in open workspaces. Among other capabilities, this phone will feature far field noise reduction technology for zeroing in on and capturing only the voices of people sitting around a meeting table, even it that table is situated in a chatty open office or noisy company café.
The device is meant to be portable, which means office-bound teammates can gather wherever they choose for an impromptu meeting, without worrying that remote participants won't be able to hear the conversation due to background noise.
In the same vein, UC provider Deltapath early this year announced that it has teamed with Dolby Voice to deliver the silent treatment during business calls burdened by productivity-blocking background noise. In a recent briefing, the company demonstrated how the technology, deployed on its mobile client, can mute sounds of a bustling airport terminal or busy downtown street so that on-the-go employees can participate in meetings without having the noises emanating from their surroundings kill the conversation.
The beauty of this technology is in the intelligence it has for identifying and blocking non-human noise, even if it's at extremely high volume, said David Liu, founder and CEO of Deltapath, in a recent No Jitter briefing. By embedding Dolby Voice into its mobile app, Deltapath is able to turn an ordinary smartphone into a high-quality conference phone that also provides noise cancellation. "So when your customer calls, regardless of where you are and whether scheduled or not, you can still have a really good quality telephone call without worrying about finding a quiet place," he said.
Note that the Dolby Voice technology has found its way into other meeting environments, too, through partnerships with other communications and collaboration vendors, including Blue Jeans Networks and Highfive.