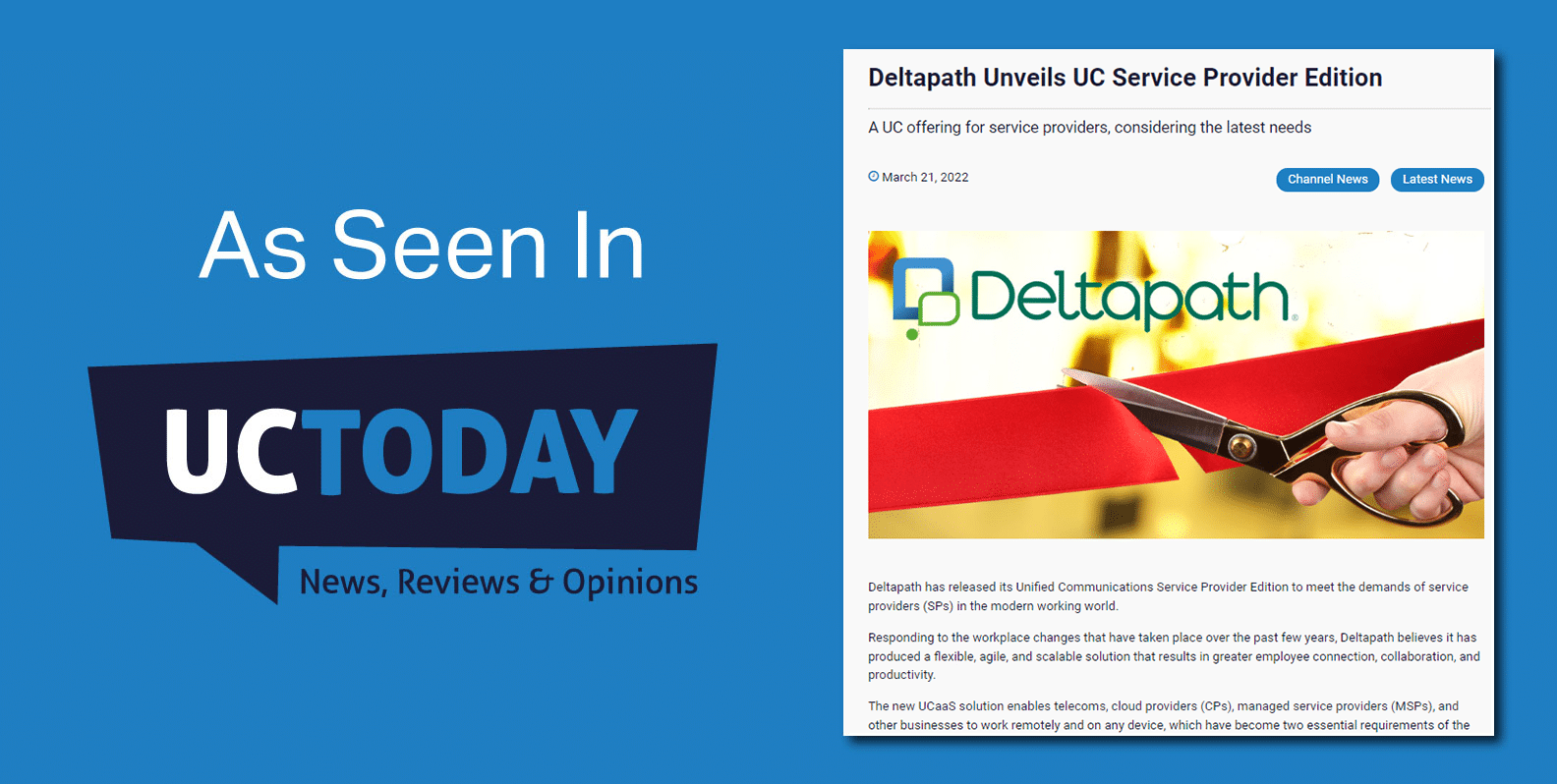 A UC offering for service providers, considering the latest needs
Deltapath has released its Unified Communications Service Provider Edition to meet the demands of service providers (SPs) in the modern working world.
Responding to the workplace changes that have taken place over the past few years, Deltapath believes it has produced a flexible, agile, and scalable solution that results in greater employee connection, collaboration, and productivity.
The new UCaaS solution enables telecoms, cloud providers (CPs), managed service providers (MSPs), and other businesses to work remotely and on any device, which have become two essential requirements of the modern working world.
David Liu, the CEO and Founder of Deltapath, said: "With the Deltapath UC Service Provider Edition, companies have the opportunity to offer enterprise-level, mission-critical communication services to meet the demands of their employees and customers now instead of in the future."
"Create a new business or create a new revenue stream by offering different communication modes, better collaboration tools, interoperability, and connectedness."
"Deltapath also recognizes that every company does not have deep pockets. With our solution delivered in the cloud, companies do not need additional resources to create new features and capabilities to meet demands or create a competitive edge."
"Instead, companies can free up time to focus on their core competencies. They also do not need additional resources to manage the Deltapath UC SPE. As a result, companies can evolve by providing more features and services to their customers without enormous capital costs."
History has proven Liu correct in his 2020 predictions of future changes in the UC sector.
Deltapath UC SPE is interoperable, allowing different software providers, such as Cisco, Poly and Avaya, to work together. End of Support/Sale and End of Life devices are also supported to reduce unnecessary waste.
As an agile and scalable UCaaS solution, MSPs and CPs can pivot into telecoms or add revenue streams.
To give an idea of the effects of the Covid-19 pandemic on unified communications, Deltapath pointed to three statistics:
UC&C will be a $66bn industry by 2025, up from $47.2bn in 2020. – Worldwide Unified Communications and Collaboration Forecast
87% of employees are now working remotely. – Metrigy
86.9% of organizations view video conferencing as essential. – Metrigy
Founded in 2001, Deltapath is a unified communications company that brings together communications platforms, audio and video, mobiles, desktops, and telephones.