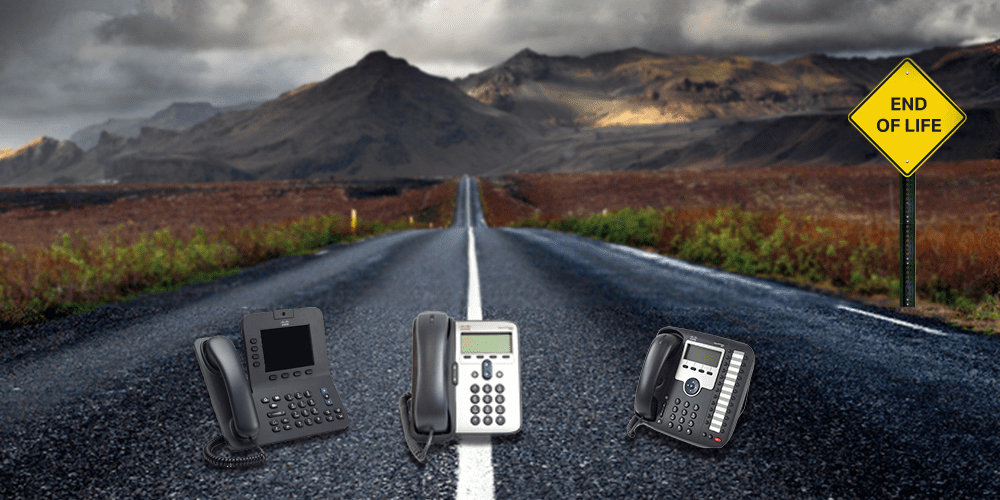 Your endpoints and Cisco Unified Communications Manager (CUCM) can translate into many years of service for your business. Like most businesses, you probably also want your products to work for a long period of time to experience a return on your investments.
Product Lifecycle: End of Life (EOL) and Upgrades
Unfortunately, most products are part of a lifecycle and await the day they have either been labeled end-of-life or targeted for an upgrade. Your endpoints and CUCM are not immune to this reality. Why a product is labeled end-of-life can be anything from a change in market demands to the release of new functionalities. Similarly, upgrades are recommended for many reasons including manufacturer support, compatibility, and features and functionalities.
The typical recommendation for products at the end of their lifecycle is to rip-and-replace them. However, ripping out and replacing endpoints can be cost prohibitive for many companies, especially if many of its endpoints are considered end-of-life. Although upgrading your CUCM can be costly, doing nothing can potentially put your system and business at considerable risk. Maintenance and reliability risks coupled with no security fixes or critical bug resolution can spell disaster for a company. Similarly, new endpoints may not be backwards compatible so they will not work with your current CUCM version and applications may not be compatible with your version.
The big question by many companies then becomes, why would I dispose of my endpoints if they are operating without any issues and are meeting my business needs? And, what if upgrading my CUCM to the latest and greatest falls short of what other systems can offer me for the same price?
Explore a New Road
Your business investments can work longer. Companies like Deltapath support end-of-life models up to the latest endpoints. For example, Deltapath supports over 50% of the Cisco phone models that are EOL in Cisco Unified Communications Manager, versions 14, 12.0x, and 11.5x. In addition, the nucleus of Deltapath's UC platform is interoperability. That means the company's platform allows different brands of endpoints such as Cisco, Avaya, and other brands to coexist and work with each other seamlessly.
Super Charge Your Cisco with Dolby Voice
Our friends at Dolby Laboratories recently released one of its patent technologies used in Hollywood for enterprise communications. With Dolby's release of Dolby Voice (DVC-2), you can experience state-of-the-art noise cancellation as well as studio-like sound quality with surround sound and without using additional bandwidth (average bandwidth consumption: upload 12.46kbps and download 47.71kbps). By integrating Deltapath with Dolby Voice with an existing Cisco telephony infrastructure, you will be able to enhance your telephone calls and audio conferences, which will amount to much better user experience.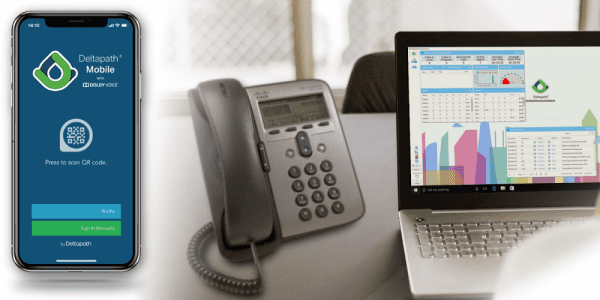 Are You Ready to Find A Better Solution?
Whether you are looking for a solution to extend the lifespan of deprecated Cisco phones or to supercharge your Cisco telephony with Dolby Voice, Deltapath makes your transformation easy.